Lost in the constant stream of headlines on Deutsche Bank is the data that has come out this week on the state of the US economy.
In August the consensus GDP estimates for Q3 and Q4 in the US were around 3.8% growth and 2% growth.
A month later we are at at 2.3% for Q3 and 1.2% for Q4. Q2 Real GDP growth was just 1.4% and 58% of that "growth" was due to higher health care spending. If you add in utility costs, health care and utilities accounted for 96% of the 1.4% growth in Q2.
This is why the Federal Reserve is in such a tough spot. They know they have to start hiking rates but they are watching an economy that seems to be slipping back toward recession.
Other data to note:
* Cass Freight index for August was the lowest since 2010 (measures North American Freight volumes).
* The World Trade Organization (WTO) said global trade will expand by just 1.6% this year, the slowest rate of growth since the financial crisis and down from initial estimates of 2.8% in April.
* This is a very troubling chart that I hadn't seen before this week. It show that when US M&A activity (mergers and acquisitions) peaks, it is followed by a sharply rising period of new unemployment claims. Logically, this makes sense as companies merge there are redundancies and thus, you layoff some people to save costs but the evidence on this chart makes it very clear we should see a sharp uptick in unemployment claims in early 2017.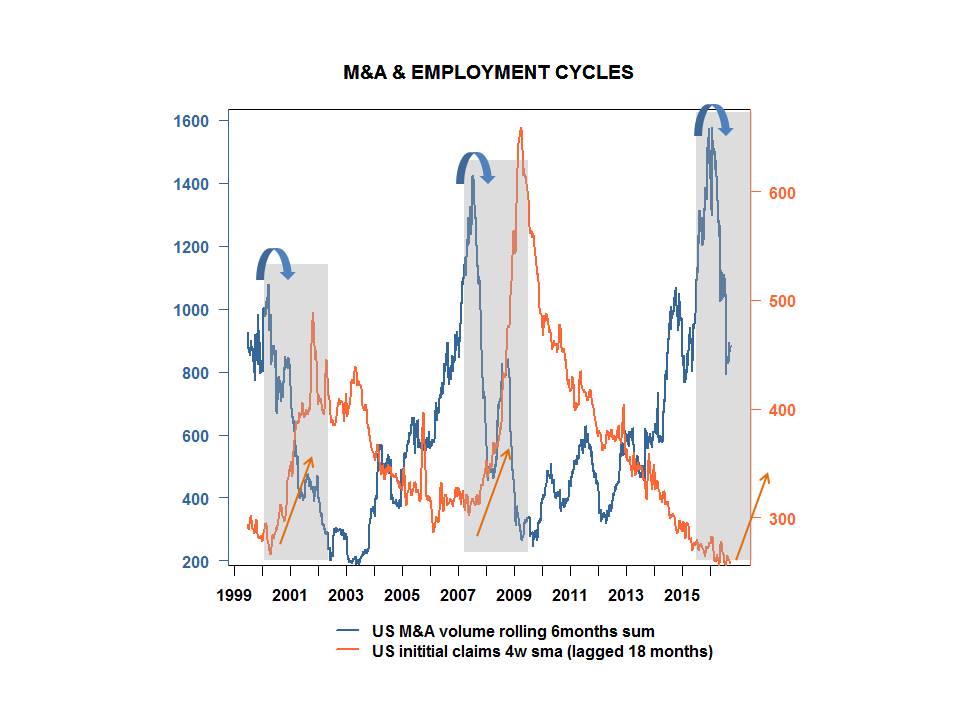 * Core durable goods orders fell again for the 20th straight month. We've never had a stretch this long without entering a recession.
* Domestic heavy truck sales in August were the lowest in 3 years and down 29% from the prior year. This has been a very good indicator of economic expectations in the past.
Finally, I'll just leave this chart here because it clearly indicates the rising influence of global central banks on our markets via thefelderreport.com. Household financial assets to disposable income seems to indicate we're in the bubble to end all bubbles. It's so interesting to see the way the markets used to behave 1954-1995 before Mr. Greenspan and company decided to spur speculation. Since, that time we've entered a rolling cycle of boom and busts.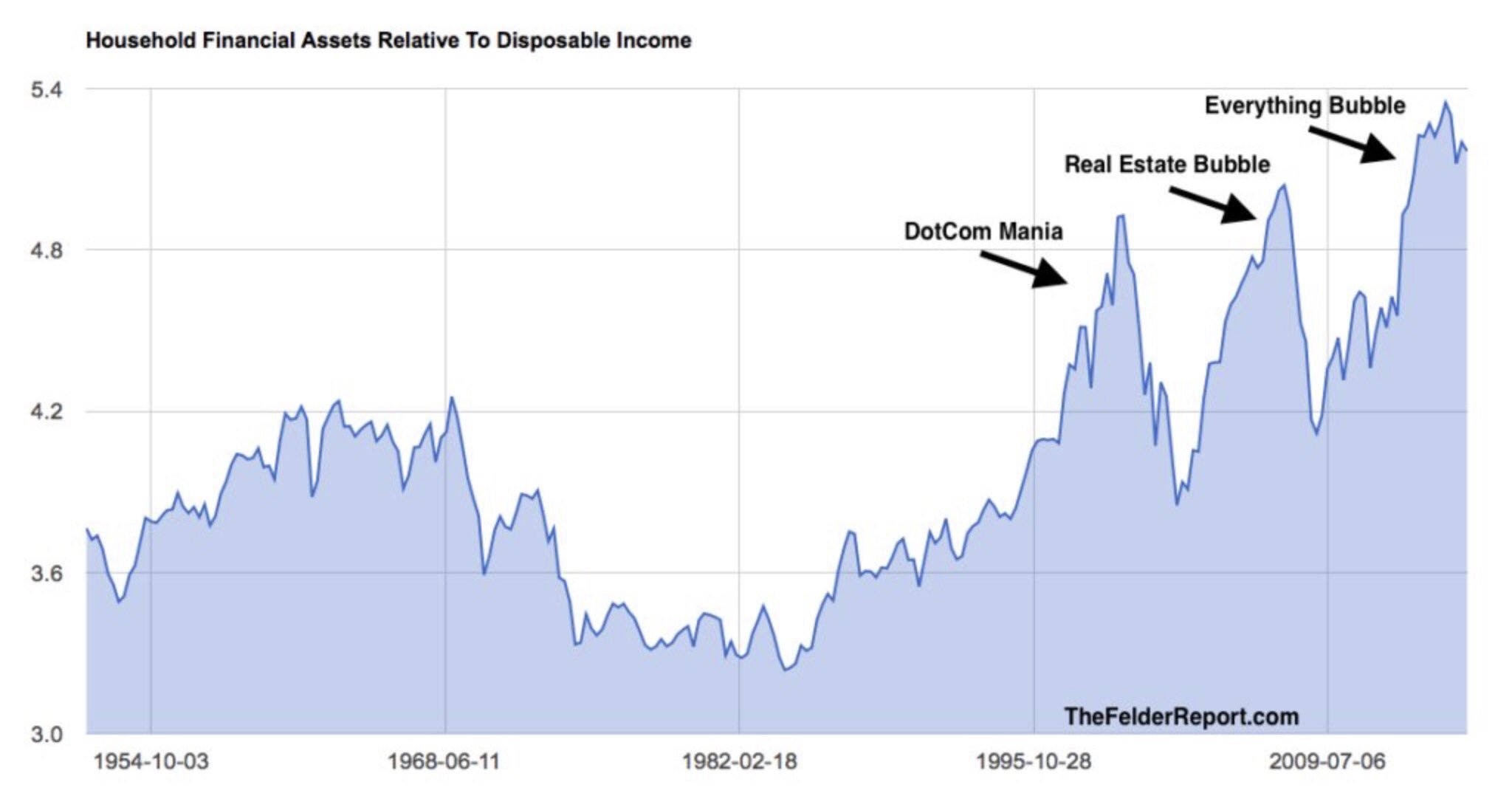 Cheers!